Last Tangle In Paris
Book 4 of The Redemption Series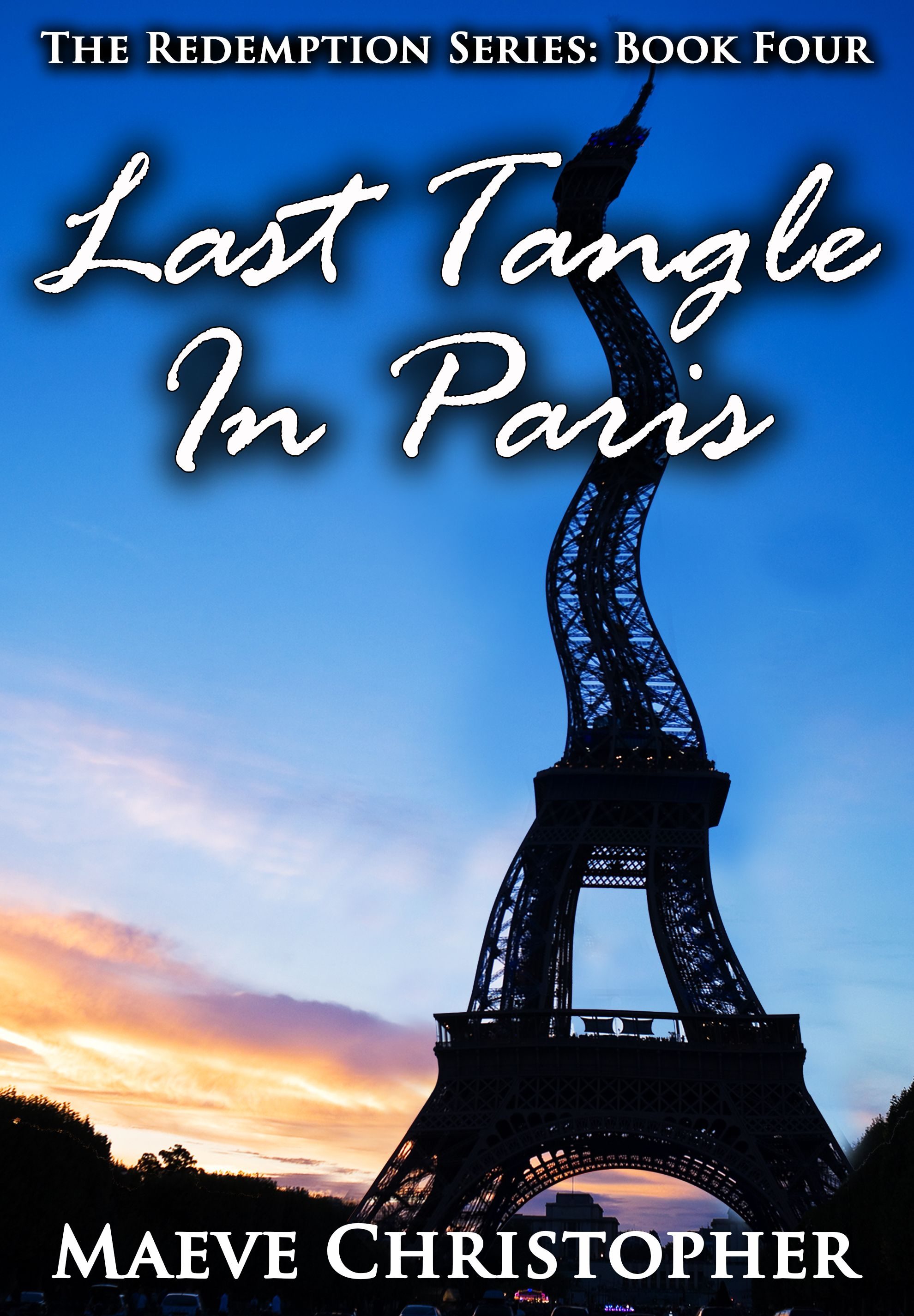 What happens when up is down, down is up, the powerful are weak, the weak are powerful, the visible is invisible, the invisible is visible—and even your own home isn't safe anymore?
Pop star and fashion icon, Glori Coulson Dusseault, is now CEO of Glori—the hottest brand in the world. Today dignitaries from around the globe are in Paris to attend the event of the decade—Glori's charity fashion show.
Agent David Lambrecht and his colleagues are charged with security, unaware their old nemesis is poised to exact revenge on their entire extended family. An attack leaves the family and General Pearson's organization reeling.
As Pearson grapples with calamity, cousin Cat's prophecies take center stage and put her in mortal danger. Will her revelations save her family and the general's organization?
Note from Glori: Attention All Readers: Last Tangle in Paris contains Christian content (Yeah, Cat's in rare form. Truth be told, there's a lot to pray about.) and Strong Language (That's our favorite secret agents. Okay. Okay, I'm no angel either.) that may not be appropriate for all readers. I say you'll have fun with us. You be the judge.
"
"
Last Tangle in Paris is book 4 in a really fun series … lots of characters, many developed in the first three books, all come together for an action packed adventure in Paris. The secret agent guys are on the job and the girls get themselves in all sorts of jams. Through it all Cat the Prayer Warrior prays her heart out to keep them all covered and protected.
I love this series. The adventure and silliness are offset by the spiritual depth that pulls this extensive family together. Cat is my all-time favorite character so it was a delight to have her play a big role this time around. Only Cat could set the secret agents down for Bible study.
Please read the first three books in the series so you get a good grasp of each of the many characters and fully appreciate the absolutely hilarious scene with Cindy and Debbie's car chase. I laughed till I cried! And the ending … my, my, Debbie. Who would have thought?
"
"
I LOVE "LAST TANGLE IN PARIS" Maeve Christopher has done it again, I can't tell you how many times I tried to stop reading, yes stop, because I didn't want the book to end and was attempting to make it last longer, needless to say I failed. The book had me entranced from the beginning just like the first 3 books. I read on another review that it feels like you are living the story with all the characters and I have to agree!