Mercy's Pen
Book 5 of The Redemption Series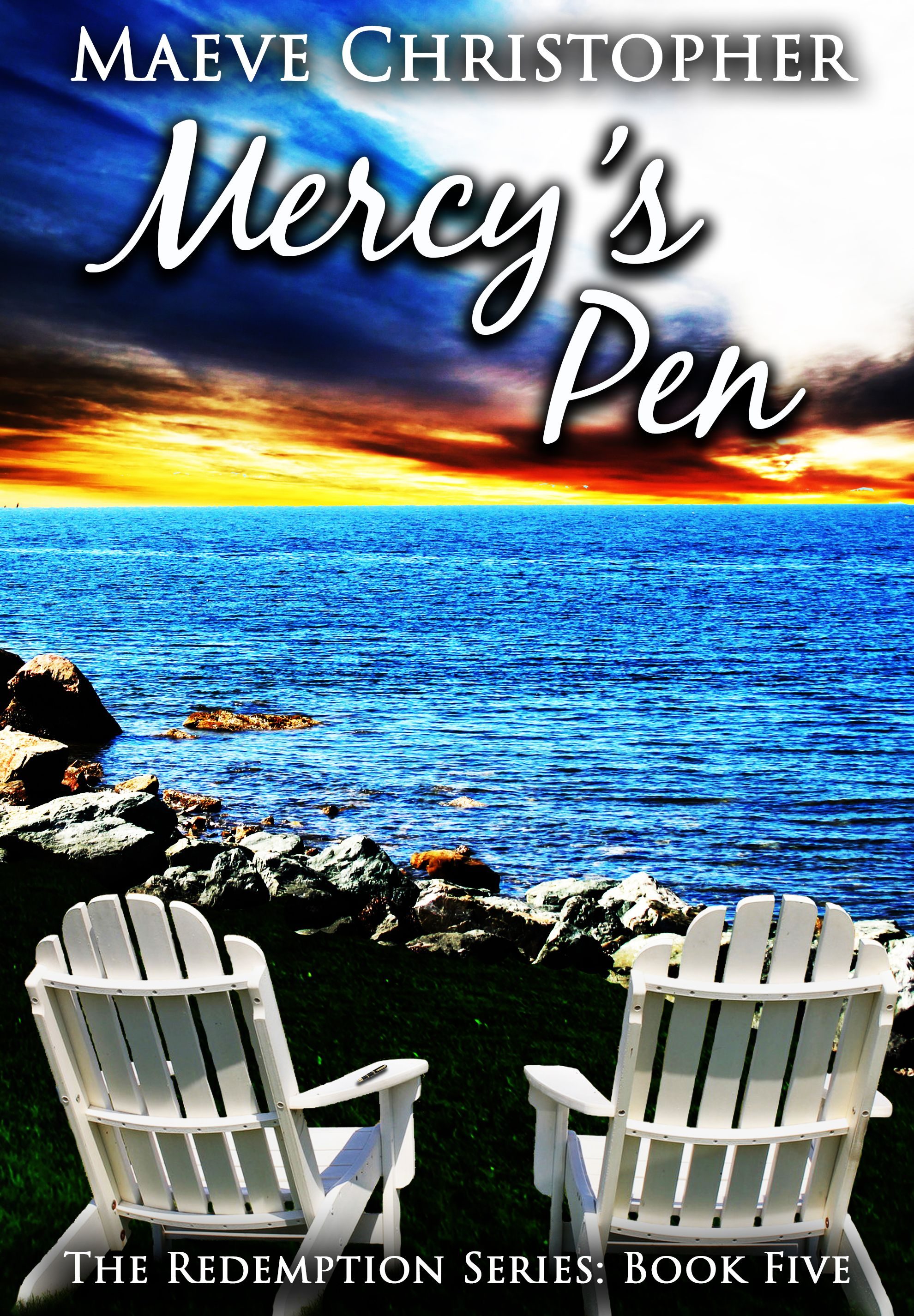 What happens when you're not who you think you are?
A child's question, Cat's revelations, a confession, and an accident in the Maine woods bring David, Debbie and their extended family to the Maine seacoast on a journey through the past to their future.
Note from Glori: Attention All Readers: Mercy's Pen contains Christian content (Yeah, Cat's seriously unleashed here.) and Strong Language (There are certain secret agents that need their mouths washed out with soap. Okay, I'm no angel either.) that may not be appropriate for all readers. I think you'll want to know what happens with us. After all, you've read Book #4. There's bound to be a little redemption involved.
"
"
It is unusual to find a writer that can provide the appropriate mix of drama, reality and spirituality but Maeve Christopher masterfully accomplishes this feat. Her characters are well developed, interesting and likeable. One is a secret agent who liberally spices up his vocabulary with expletives; another is a lady whose faith and trust in God makes her a prime candidate for sainthood. There is another who is greedy, power hungry and manipulative and yet another who is a trained assassin. But this is not only a story about saints and sinners. It is a dramatic and highly entertaining tale about a diverse group of people bound together by familial ties, loyalty and love. It involves political intrigue, a kidnapping, a bombing, industrial espionage and embezzlement. The author skillfully blends all this into a tale that is so amazing and utterly absorbing that it was difficult to stop reading even for a minute. Maeve Christopher has, yet again, delivered a masterpiece, and must be applauded for a job well done.
"
"
Maeve Christopher had surpassed herself with this book…It is book 5 in the Redemption Series.. The best by Far.. I cried ..I laughed.. I love the Christian content words by Cat and the Bible passages got to me.. of course you have to love Eduardo and his filthy mouth Especially when he says " We do not P**S off God" .. I will not give away any of the story I detest spoilers..Of course I am biased with Cookie and his Princess having their happy ever after.. I will admit I cried so much at the end of the book with Cats thoughts and words… and no way can this be the last book in the series.. There is more to be written about the family in redemption series… I would love to give this more that 5 * but that is all I am able… If you have not read any of the Redemption series you are seriously missing out..
MAEVE CHRISTOPHER YOU ROCK !!!