Fame, Fortune & Secrets
Book 2 of The Redemption Series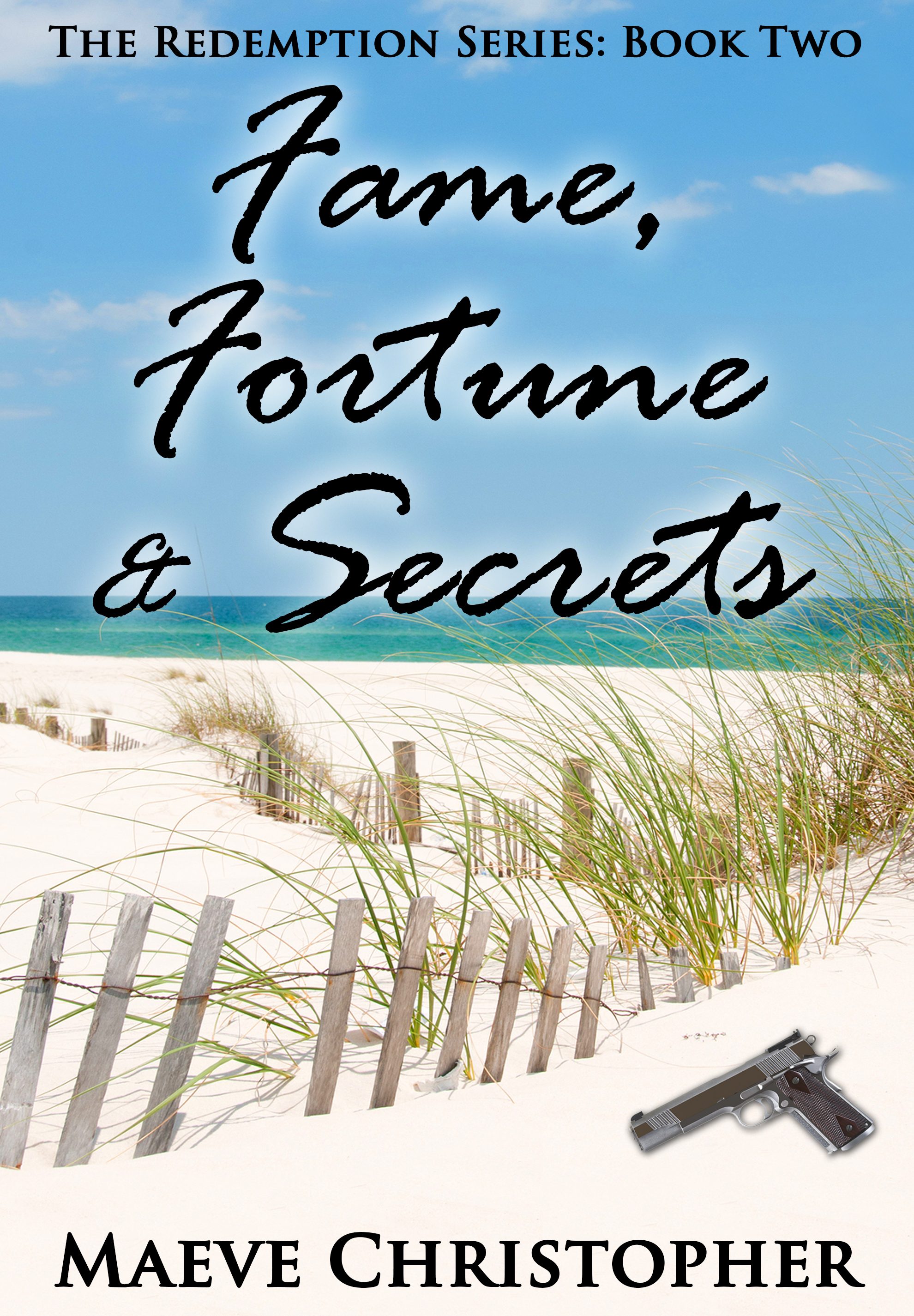 What happens when a secret agent is no longer a secret?
"The news broke the day after David and I returned to Los Angeles from our honeymoon in Austria. One of David's girlfriends turned up dead, and the other disappeared. Since David was a secret agent, this was terrible news."
Since Debbie was David's new wife–this was worse news.
With this unfortunate start to Agent David Lambrecht's marriage to his angelic young wife, Debbie, he has only an inkling of the personal and professional consequences which follow.
Scandal fuels a media storm that propels their family members to fame and fortune in the music business. But fame is a double-edged sword that threatens to bring down David, his colleagues, and their families.
As David and his colleagues pursue a traitor that wants the men and their families dead, Debbie unwittingly paints clues that assist them in their mission.
But David's own past becomes the biggest threat to their lives. Can he overcome his past mistakes to save his wife and family?
"
"
Love this series!! Great characters, continuous surprises..keep it coming! Trying to figure out who is my favorite character is not easy as they are all such full, and some complicated personalities. I love the way series give us all the opportunity tone the growth and changes in the storyline, the relationships as well as the individuals.
"
"
Wow, another great book by Maeve Christopher. I liked this one even better than the first! I couldn't wait to hear about the characters I loved from the first book – like old friends. Couldn't put it down! You can't help but get involved with the characters and relate to their complexities. Love the paintings and how they play out in the story. Can't wait for book three and crazy Glori!